Everyone Is Welcome
Yoga For Everyone
Bay City Yoga is an inclusive studio offering traditional yoga in beautiful Downtown Bay City.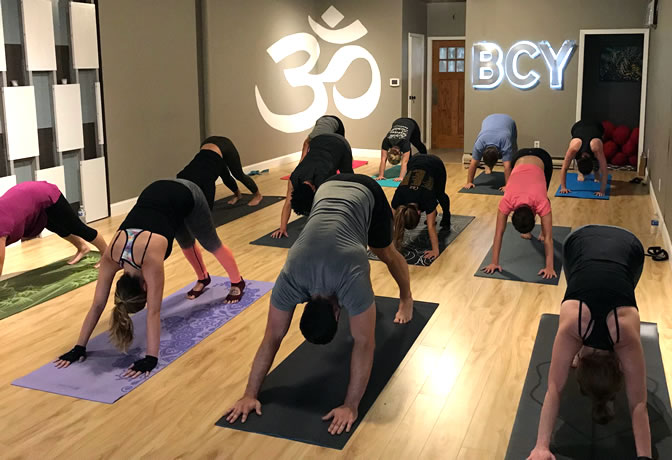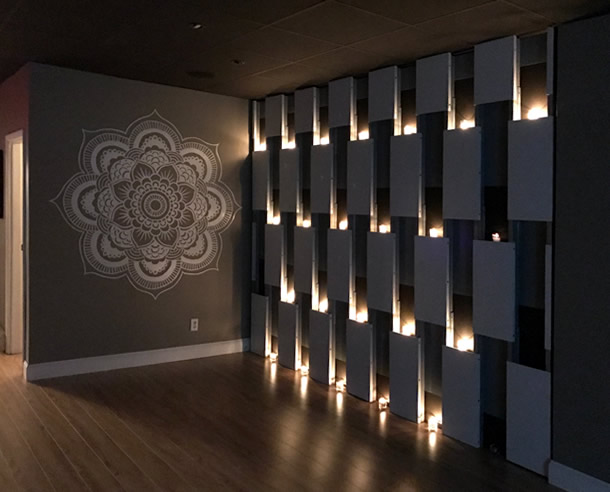 Time For Yourself
Calm Breath, Calm Mind
"Everyone is welcome" are the words on our door and the foundation of our studio. Whoever you are and whatever your level of experience, you are welcome in this space.
Learn more about our classes
Class Descriptions
Morning Stretch
About 45 minutes of traditional yoga postures to start your day. This is not an instructional class, just follow along as postures are called out in Sanskrit. One of the traditional yoga classes is a good place to start to become familiar with the postures before attending the morning stretch. Special pricing applies.
Traditional Yoga
Based on the Ashtanga yoga primary series, this is yoga in a very traditional style. Built on a foundation of breathing, students are led through a series of postures (asanas). The practice starts with sun salutations moves through standing postures, seated postures and ends with a restorative finishing sequence and shavasana (rest). Alternatives are offered for each posture making it appropriate for all levels and abilities.
Gentle Traditional
If you are looking to ease into a yoga practice, this is the place to start. This class will offer modifications and techniques to make a fulfilling yoga practice accessible to everyone, regardless of age, size or physical limitations. We'll use props, walls, floors and whatever else it takes to allow you to feel the benefits of yoga.
Gentle Flow
This is a slow and mindful practice, gently moving from posture to posture. Great for beginners or the seasoned practitioner looking for a restorative practice.
Class Rates
All classes are offered on a donation basis.
Make Time For YOU
Studio Class Schedule
| Day | Time / Class | Time / Class |
| --- | --- | --- |
| Monday | 7:00am - 7:45am Morning Stretch | |
| Tuesday | 7:00am - 7:45am Morning Stretch | |
| Wednesday | 7:00am - 7:45am Morning Stretch | |
| Thursday | 7:00am - 7:45am Morning Stretch | 7:00pm - 8:00pm Traditional Yoga |
| Friday | 7:00am - 7:45am Morning Stretch | |
| Sunday | 8:30am - 9:30am Traditional Yoga | |
In Beautiful Downtown Bay City!
Our Location
Visit Us
Bay City Yoga921 Washington Ave Bay City, MI 48708
---
Site by SpotLinks. Copyright © Bay City Yoga. All rights reserved.